Nanocoatings Can Increase First Pass Yields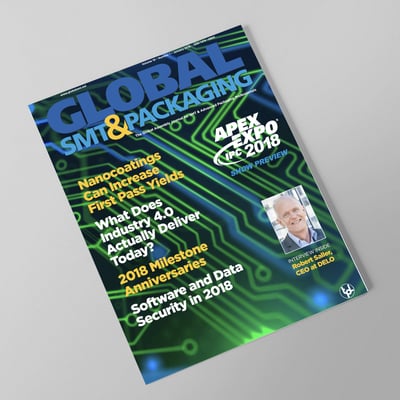 How Rauland Reduced SMT related defects by over 50%;
Increased throughput by over 20% and saved $1 million in three months
Rauland is an 80-year integrated communications technology company that builds nurses call stations and school bell systems. Experiencing a large number of defects and disruptions in the SMT line, Rauland SMTA certified process engineer Jimmy Crow, who runs a factory that builds four- to eight-layer PCBs, replace
BGA, CBGA, QFNs, typical double-sided boards, with their smallest part to date an 042-Aperio, sought to mitigate them. His goal was to increase throughput while maintaining ideal quality.
Jimmy Crow was interviewed about his processes and results by Chrys Shea, an SMT industry veteran and owner of Shea Engineering Services. The interview follows the process Jimmy Crow took to increase first pass yields and decrease SMT defects.
Download the full article below...
Fill out your information to download the full article...