Impact of MULTIPLE THERMAL CYCLES on the Cleaning Process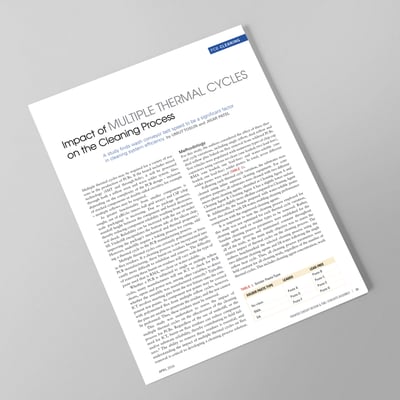 A study finds wash conveyor belt speed to be a significant factor in cleaning system efficiency.
Multiple thermal cycles may be required for a variety of reasons in the production of PCBs. If the board includes mixed technology (SMT and through-hole), it will be processed through both a reflow oven and wave solder system. Also, depending on the complexity of the PCB design – inclusion of stacked components or double-sided circuitry, for example – multiple reflows may be required.
Download the full article below...
Fill out your information to download the full article...