IPA WAS NOT DESIGNED FOR YOUR CLEANING APPLICATION.

OUR CHEMISTRY IS

.
When Isopropyl Alcohol (IPA) is used as a cleaning agent for the PCB assembly line, decreased worker safety, increased evaporative losses, and reduced cleaning effectiveness are factors that are often not considered. ZESTRON offers a wide variety of both water-based and solvent-based IPA alternatives for all areas of electronics cleaning applications. Below you'll find JUST A FEW of our engineered chemistries by application that are IMMEDIATELY AVAILABLE.
Click the tabs below to view recommended products by application
Why Chemistry over

IPA

for Table-Top Defluxing
Dries quickly and residue-free.
---
Biodegradable and formulated free of any halogenated compounds.
---
Effectively cleans No Clean, RMA, Rosin and Rosin Activated flux residues.
---
Featured Product VIGON® EFM
A precision cleaning agent designed to remove flux residues from electronic assemblies in manual applications. VIGON® EFM is a mixture of halogen-free, organic solvents. It dries fast and residue-free. VIGON® EFM is non-corrosive and compatible with most polymers.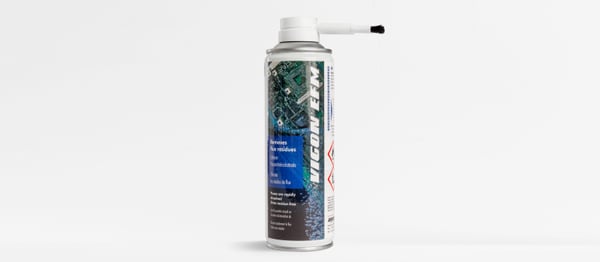 Advantages
Suitable for removal of rosin and resin-based flux residues.
---
Dries fast and residue-free.
---
For manual and automated cleaning in explosion-proof equipment.
---
Suitable as a cleaning and rinsing agent.
Why Chemistry over IPA for Underside Wipe
Stable print image; perfect solder joints; high process quality.
---
Increased prints per wipe cycle – increase printer line efficiency.
---
Low VOC-emissions® enables conformance to ISO 14001 requirements.
Featured Product ZESTRON® SW
A solvent-based cleaner with a high flash point, specifically designed for use in SMT printers without vacuum drying. With reproducible cleaning results and residue-free drying, the reliability of printing processes is greatly increased.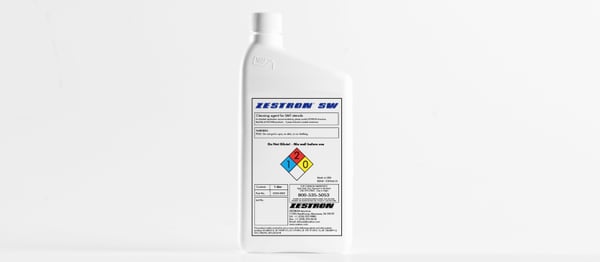 Advantages
Remove leaded and lead-free solder pastes from the stencil underside.
---
High flash point (67°C/153°F) for safe printer operation.
---
Dries fast and residue free.
---
Good delineation stability and reduced solder balling.
Why Chemistry over IPA for Stencil Cleaning
Exceptional bath life.
---
No flash point (explosion-proof not needed).
---
pH Neutral and compatible with Nano coated stencils.
---
Low VOC-emissions
®
22% vs 100% - conforms to ISO 14001 requirements.
Featured Product VIGON® SC 200
Based on the MPC® Technology (Micro Phase Cleaning), is a water-based cleaning agent designed to clean SMT stencils at room temperature. The cleaning agent reliably removes solder pastes and SMT adhesives in one single process and can also be used for stencil underside wipe processes in printers. It is designed for use in spray-in-air and ultrasonic cleaning systems and is also recommended for the cleaning of misprinted solder paste.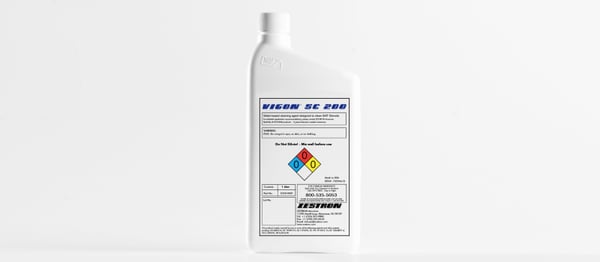 Advantages
Good cleaning results at temperatures between 18-40°C / 64-104°F
---
No flash point and can be used without explosion-proof protection.
---
High bath loading capability providing extended bath life and reduced cleaning agent costs.
---
Non foaming when used in spray in air and ultrasonic systems.
Why Chemistry over IPA for Maintenance
No flash point.
---
Eco-friendly VOC of 31.9%; conforms to ISO 14001 standards.
---
Overall product consumption can be reduced by a factor of 10-15 vs IPA.

---
In a wave soldering process, cleans conveyor fingers minimizing residue buildup that traps contaminants preventing cross-contamination.

Featured Product VIGON® RC 303

A water-based cleaning agent specifically developed to remove all types of baked-on flux residues from reflow ovens and wave solder systems. Also, it removes re-condensed fluxes and emissions from condensation traps and heat exchangers.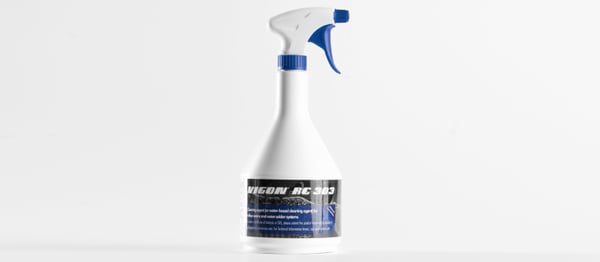 Advantages
Direct application to warm surfaces (40-50°C / 104-122°F)
---
Decreased soaking time improves overall cleaning process and minimizes equipment downtime.
---
Excellent material compatibility with aluminum and epoxy surfaces.
---
Improved formula reduces VOC emissions making it eco-friendly.
IPA

is Not

Ideal for cleaning
IPA (isopropyl alcohol) was not specifically designed to clean all elements of the PCB assembly line. The nature of IPA poses challenges and risks in cleaning applications such as risk of fire/explosion due to a low flash point, high product loss to evaporation, and a predisposition to incomplete and ineffective cleaning.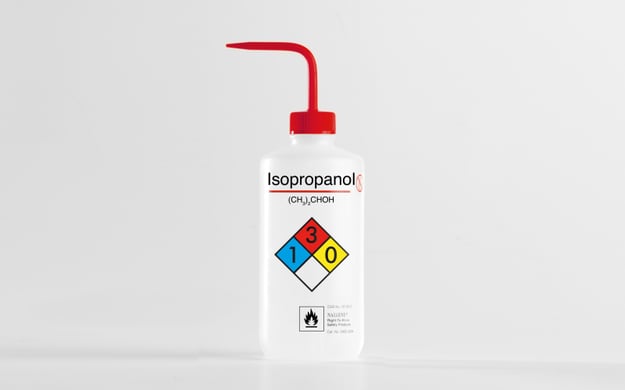 Low Flash Point
12°C (54°F)
---
Not environmentally safe
100% VOC
---
Hazardous to ship and store
HMIS: 2-3-1 (Pure); 1-3-0 (70:30)
---
Negative production impacts
Causes solder paste to become dry creating slumping, bridging & solder balls.
---
Short Bath Life
Due to evaporation
All ZESTRON Cleaning Agents are Halogen-free
Need An IPA Alternative?