pH Neutral Cleaning Agents: Technology and Performance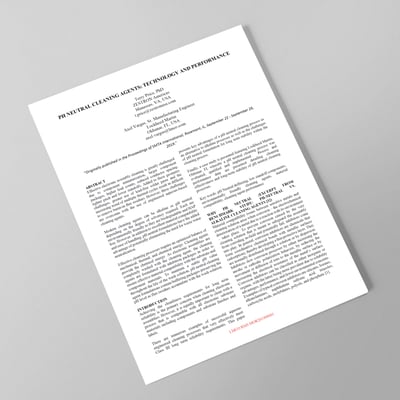 Achieving the cleanliness requirements for long term reliability is the primary concern when cleaning electronic assemblies.
Effective electronic assembly cleaning is greatly challenged due to component miniaturization, larger component packages, higher lead counts, reduced conductor spacing, tighter pitch and lower standoffs. Added to these geometry challenges, greater use of lead-free solder paste and the increasing trend of multiple thermal cycles result in difficult to remove burnt-in flux residues. However, these challenges are overcome with the use of engineered aqueous-based cleaning agents.

Modern cleaning agents can be alkaline or pH neutral depending on the degree of solvency required. Each are environmentally friendly as they are biodegradable and HAP free. However, in addition to excellent material compatibility and ease of handling, pH neutral formulations have the added advantage of potentially eliminating the need for waste water neutralization.
Download the full article below...
Fill out your information to download the full article...