The Perils Of Ionic Testing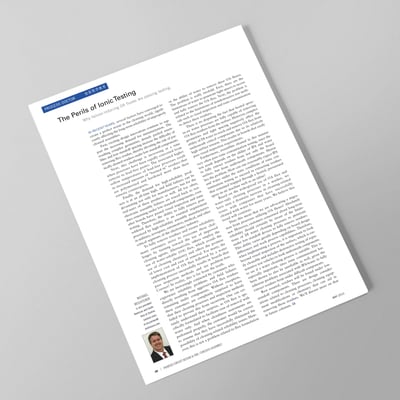 In recent years, several factors have converged to create a perfect storm in the cleaning world, significantly affecting the long-term reliability of improperly cleaned assemblies.
First, exciting design innovations continue to support the increasing demand for miniaturization. The resulting complex geometries, densely packed assemblies and low-standoff spacing increase the difficulty of removing flux residue, thereby elevating the risk of partically cleaned residues under low-standoff components.
Next, this challenge is increasing at a time when processes have been rapidly converted from eutectic to lead-free pastes. The associated higher reflow temperatures of lead-free processes result in increased amounts of "burned in" residues that are polymerized and hardened more than their eutectic counterparts.
Download the full article below...
Fill out your information to download the full article...