Under-Component Cleaning: How Low Can You Go?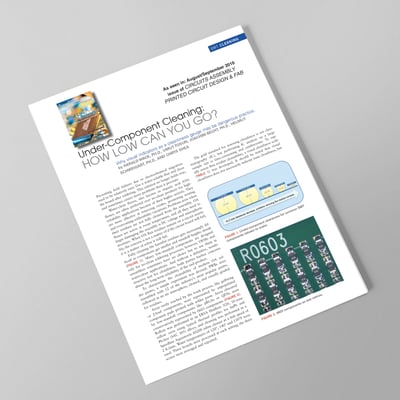 Why visual indicators as a cleanliness gauge may be dangerous practice.
Preventing field failures due to electrochemical migration used to be relatively easy: Use a water-soluble flux and clean the board after soldering. This solution no longer holds true, and sometimes causes more problems than it prevents.
Download the full article below...
Fill out your information to download the full article...