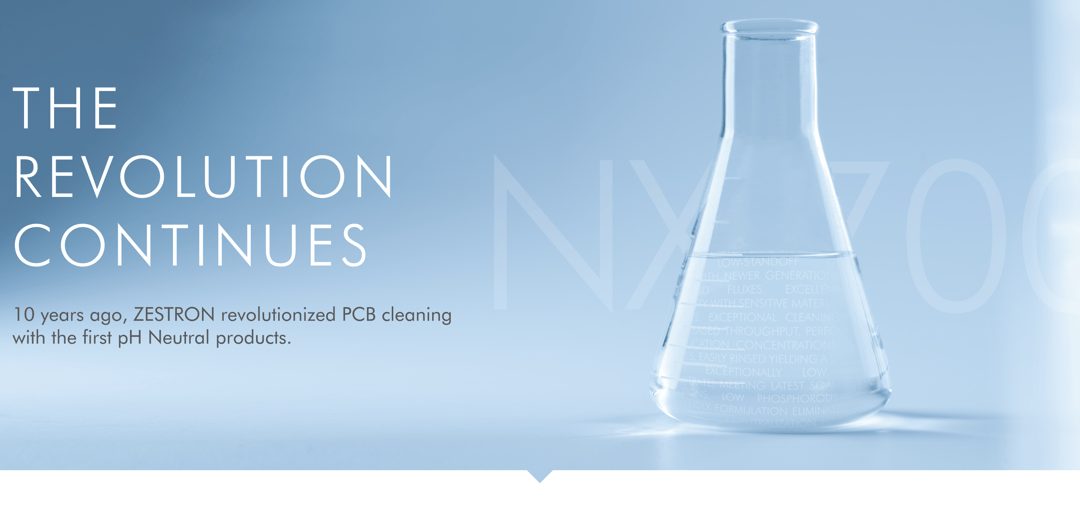 The NEXT GENERATION in pH Neutral Cleaning Performance is Here.
VIGON® NX 700 is a water-based, pH neutral cleaning agent specifically developed for the use in spray-in-air inline and batch equipment. VIGON® NX 700 removes a broad range of electronic assembly flux residues with an exceptional ability to penetrate and clean under low standoff components.

Cleaning Performance
Targets low-standoff components with newer generations of solder pastes and fluxes.

pH Neutral
Excellent material compatibility with sensitive materials, coatings and labels.

Process Efficiency
Performs well at low application concentrations in specific processes.

Eco-Friendly
Exceptionally low VOC (as concentrate) meeting latest SCAQMD and OTC regulations.